Hi,
I would be grateful if you could help me.
I understand completely the process you have posted here.
But, nowhere can I find this area in the settings.
What I can see is this area which not only does not look like this but doesn't have an option to select Davis Weatherlink Live.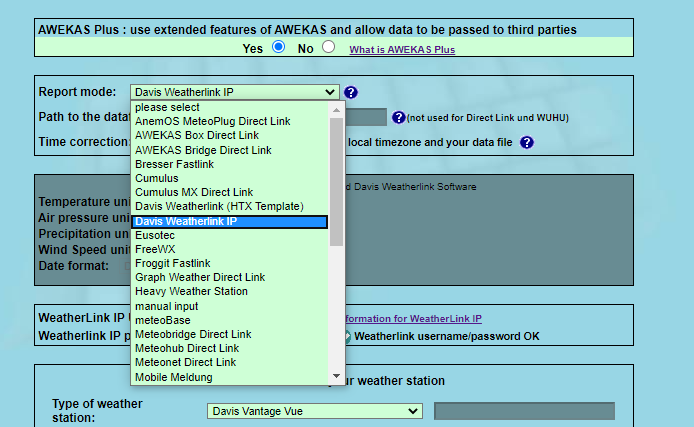 Am I doing something wrong ?
Thanks in advance.
Graeme